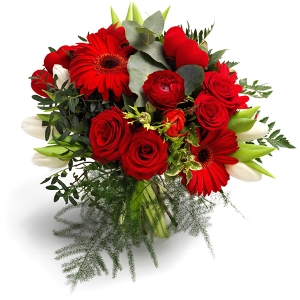 Reviews of
recipients
of this bouquet:





rating
8.5
(4 reviews)
100%
of those recipients will advise Regiobloemist to their friends.
Scent of Love
Product information: Scent of Love
Product description:
What can not be said with only red roses, can be expressed by white tulips, gerberas and chlorophyll in several different shades to add.
Handmade and personally delivered by the florist.
Prices:
Our prices include 6% VAT and are excluding only € 8,00 delivery-, handling- and paymentcosts. If you choose to pay by invoice, a small insurance fee is added..
Product of nature:
Flowers are a natural product. Deviations are possible.